2022/23 Alfa Romeo Tonale: a look inside…
Last Updated: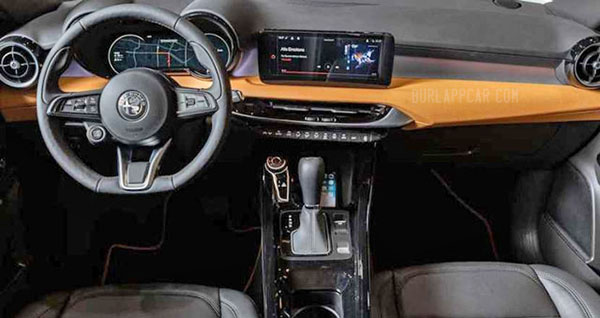 This is supposed to be a picture of the interior of the upcoming (and delayed multiple times) Alfa Romeo Tonale compact SUV.
Which looks OK. But maybe end up being old by the time that thing is finally out…
The Tonale will be the production version of the concept we saw 2 years ago. Apparently, the final version was supposed to be unveiled next November. And it has now been delayed by at least 3 months. In order to improve the performance of the plug-in hybrid system.
The Tonale will be based on the same platform as the Jeep Compass (which doesn't sound that great for an upscale brand) and the Plug-in Compass sold in Europe has an electric range of about 30 miles. It looks like they want something better for the more expensive Alfa version. Why not…