2023 Cadillac Lyriq: the production model…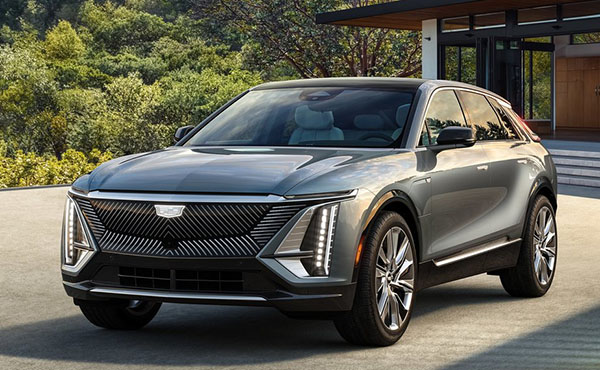 Cadillac has just released official photos of the production 2023 Lyriq Electric Crossover.
And it really looks almost exactly like the concept. So this is great news for those who liked that concept in the first place. (If only they could have done the same thing with some of their other fantastic previous Concepts…)
The interior looked fantastic on the concept last year. But as we know, things are moving very, very fast these days. And by the time the Lyriq goes on sale, these giant screens will be everywhere.
– The Lyriq is going on sale in about a year from now as a 2023 model.
– Rservations start in September 2021.
– Over 300 miles of electric range from the 100Kw/h battery.
– 190kW fast charging allows for 76 miles in 10 minutes.
– 20-inch wheels standard with 22-inch option.
– Only 2 colors available, Satin Steel and Stellar Black.
– Only 2 interior colors as well. Black or grey.
– RWD with 340hp.
– $59 990.
While I mostly like the design (The rear lights should have been clear and not red. Like on some early prototypes I've seen), the interior seems a bit cold. There is a mention of wood trim in the press kit but it doesn't seem to be on any of the photos provided.
The price does seem right. Depending on the standard equipment. It is cheaper than the Audi E Tron of the Jaguar EV.
The Lyriq is also quite long at almost 197 inches. Only about 2 inches shorter than the XT-6.
To me, the worst part is the lack of AWD at launch (good luck with that)
But especially the lack of colors.
I mean really, black or grey? that's it?
For a luxury brand, this is really unheard of. Even the cheapest car sold in the US has more than 2 colors to pick from.
This is almost like a joke…