Audi A7L: one sleek sedan…
Last Updated: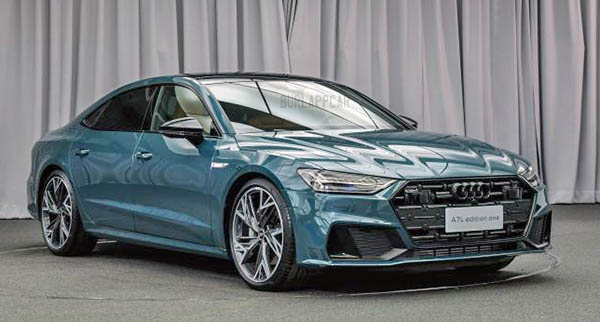 As you can see when compared to the "regular" A7 (grey car) the new L version is, of course, longer. With a longer wheelbase and rear door.
Even though I do prefer hatchback shapes, I think the design of this sedan version looks pretty amazing. Very clean and modern. Something that will look good for many years to come.
The interior is the same. And same as the A6 sedan as well. Even tho8gh it does look pretty busy in pictures, I have to admit it is quite impressive in real life.
I have a feeling this could end up replacing the A6 and A8 in the near future.
There is a rumor about the upcoming A6 E-Tron replacing both the A5 and A7 hatch in a couple of years. That would be the first time a gas model is actually being replaced by an EV version.
Which is pretty amazing. It also makes sense since sean sales arent' what they used to be. And Audi doesn't need so many.
I guess there might be a next-generation A4. Above that, we could end up with the A6 E-Tron and this A7L. Or something like it.
It seems Audi is on a faster track than anyone else to replace all their gas models with EVs. Instead of having a parallel line-up, like VW or Mercedes.
Why not…