2022 Genesis G70 Shooting Brake: no surprises…
Last Updated: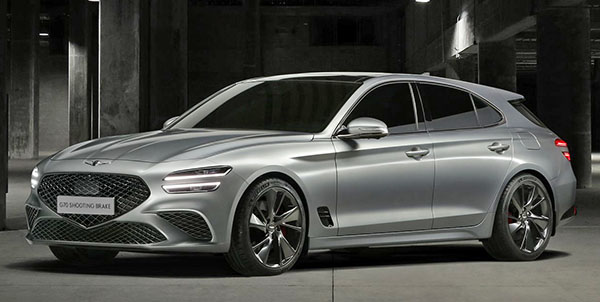 After so many spy shots and illustrations for so long, the new 2022 Wagon version of the Genesis G70 doesn't surprise anyone. It's fine…
The horrible red interior and black wheels don't help either (Tt's just a personal taste…). As everything has to be introduced as super sporty these days.
Specs are the same as the sedan. And, for some odd reason, Genesis didn't provide any official photos of the new cargo area. Which is the point of a wagon (???)
So far, this is apparently for Europe only.
Are you as underwhelmed by this as I am?