2022 GMC Sierra/Chevrolet Silverado: new interior coming up…
Last Updated: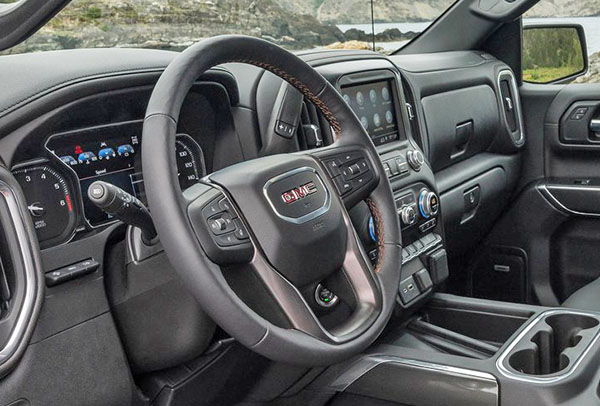 What's this I've been hearing? Apparently, truck fans aren't happy with the current GM full-sized pick-up truck interiors?
I've driven both the GMC and the Chevy, and they are both fine for what they are: overpriced tucks that drive like the ones from 20 years ago.
Still, GM is answering the whiners, 3 years after the introduction. So it will be part of the mid-cycle facelift that was probably scheduled anyway.
Hard to see if the new interior is really better from the top grainy pic. At least it seems they finally lost the antic column shifter. And just like everyone else these days, they added some piano black trim(The stuff so many love to hate)