2022 Honda Civic sedan: how about more pix…
Last Updated: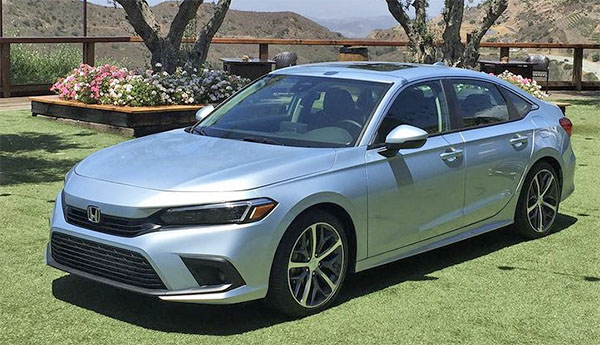 I think this might end up looking just fine in real life.
The new 2022 Civic is being introduced to the press, and we will be seeing a lot more of it. Very soon.
Once again, I have repeat myself over and over, I am really waiting for the new hatchback version.
Which will look more like an Audi A5 than the current Civic hatchback.
Still too bad about the small old timey small sunroof and the tablet…