Mercedes Concept EQT: Vs. Renault Kangoo..
Last Updated: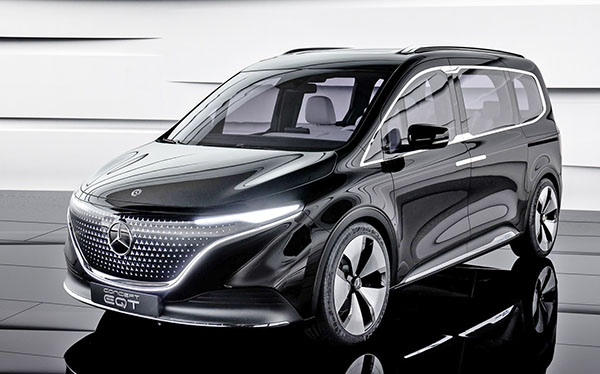 Mercedes has been selling a Renault Kangoo clone in Europe for a while. Called the Citan.
Since a redesigned Kangoo came out, Mercedes is teasing their new model, still based on the Renault.
The Kangoo is basically Renault's equivalent to the Ford Transit Connect. A small cargo van also available as a more family-oriented version. Same thing with the Fiat Doblo/Ram Pro Master.
This time around, it looks like Mercedes is making much more of an effort to make sure their version doesn't look like the cheaper Renault Model. Regular versions will now be called the T-Class. (Using Renault engines) While the EV is, of course, the EQT.
Pretty sure this will never come to the US. Although a small luxurious Electric van could really be a cool thing…