Next-generation Porsche Panamera: new illustration…
Last Updated: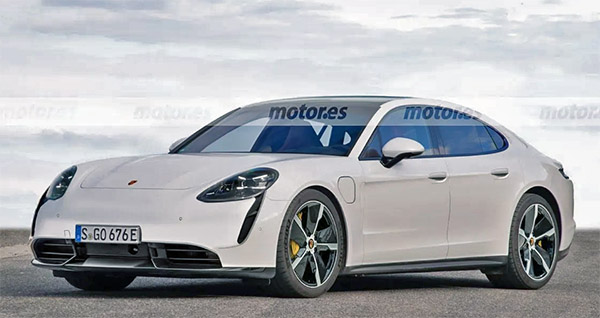 It looks like the car vultures are already circling around the current Porsche Panamera. As we are starting to see illustrations of what the next one could look like…
I don't like the illustration above. There. I said it. I don't like it…
It tries to look like a "Panamera version" of the Taycan. But the super flat sides aren't working. Porsche designs should be softer. Like they are now. I personally think that Porsche is one of these rare brands that has good-looking designs throughout the whole lineup.
The blunt, flat look doesn't work for them. Basically, I think they should never redesign their cars. Leave them the way they are forever. Just update all the powertrains to electric when the time comes…
What do you think?