2022 Buick Enclave: more photos…
Last Updated: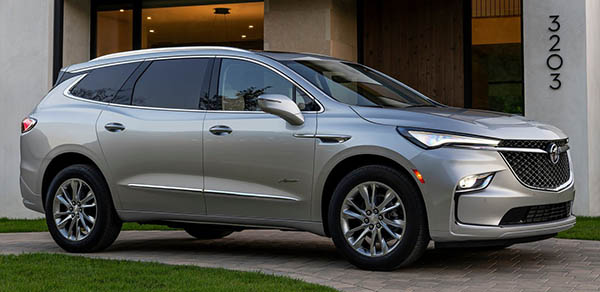 Buick didn't really need to improve the Enclave, but it seems they actually did for 2022.
The larger grille seems to work, for once. ANd the rear end somehow does look more upscale than before.
As I said, they didn't change much, but they didn't have to. In my opinion, the Enclave is still one of the best-looking 3 rows SUVs out there. And I am glad GM didn't ruin it.
Inside, only the console and steering wheel seem to have been redesigned. Which is fine too.
I am a big fan of the Enclave and I am glad to see it keep its V6 as well. Thankfully, it seems most 3 rows SUVs like the MDX and Pathfinder have not succumbed to the 2.0 Liter lure.
There's nothing like a super smooth V6…
Otherwise, more safety stuff is now standard. Etc…