2022 Toyota Corolla Cross: of course…
Last Updated: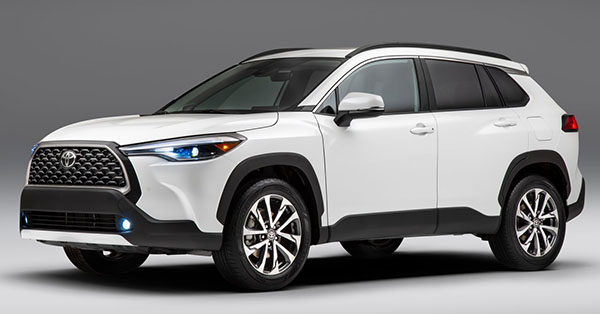 This is the US version of the new Toyota Corolla Cross. This is not a surprise, since we have seen the overseas version a few weeks ago. And the US one is the same.
Except we won't be getting the Hybrid version here Instead, our version only comes with a 2.0 Liter with 169 HP and CVT.
This will be competing with other small SUVs like the Kia Selstos, Mazda CX-30. And especially, the all-new VW Taos.
To me, this reminds me of older RAV-4s. The current one, like the Honda CR-V, has basically become a mid-size crossover.
The Corolla Sport is actually 10 inches longer than the 2nd generation Rav-4 from the early 2000s.
Too bad about the ridiculously huge grille upfront. Otherwise, it looks OK. As you can see, the dashboard is lifted from the Corolla (bottom pic).
These will be invisible the day they come out…