2022 Toyota Tundra: new pic…
Last Updated: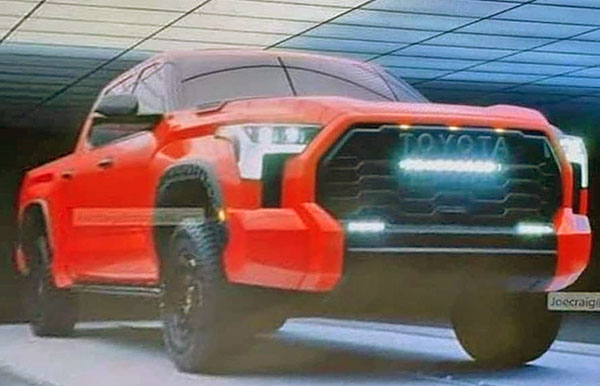 For the first time, we get to see the all-new 2022 Toyota Tundra uncovered.
The one pictured above is the "TRD-Pro" version. Which probably explains all the after-market-looking cheezy LED lights all over the place.
Nothing official yet, but the new Tundra is supposed to be powered by a 3.5 Liter V6 Hybrid powertrain.
While far from being as popular as the US trucks, Toyota still sold over 109 000 of them last year alone.