Battle of the 2022s: Rogue Sport, Taos and Corolla Sport…
Last Updated: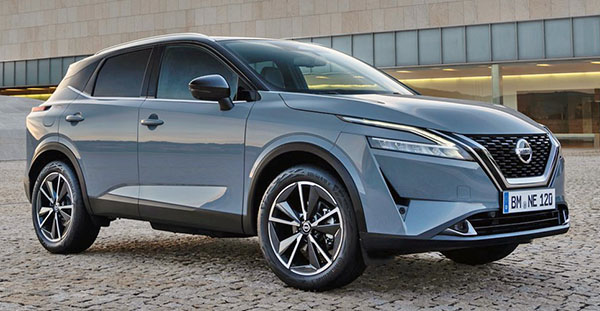 With all the recent press stuff about the VW Taos and Corolla Sport, I had almost forgotten about the all-new Nissan Rogue Sport for 2022.
I know, the US version has not been unveiled yet (Nissan is currently busy with the Pathfinder)
Still, we already saw the European version (Quaskai) and our US model will look the same.
And it almost looks futuristic next to the other two (Especially upfront)
As far as looks go, the next Rogue Sport is miles ahead of the VW and Toyota. Both look like they came out a few years ago (The VW actually did. 3 years ago in China)
Inside, the Toyota shares most of its interior with the 2018 Corolla. So not new either.
While the Nissan will be all-new, inside and out.
These small SUVs are all getting quite expensive. The Taos starts at around $24 000, and tops at over $35 000!
These used to be Rav-4/CR-V prices just a while ago.
Not sure how much the Corolla Sport will be, but that interior, although fine, would be quite a stretch for anything over $30 000.
While the Nissan looks much more upscale. (all photos are of loaded models)
As far as engines, the Taos is said to be quite peppy. While the 2.0 Liter from the Corolla has been getting good reviews as well. The current Rogue Sport uses a 2.0 Liter engine with only 141. Which Nissan really needs to upgrade a bit.
(I've read a rumor about a new 1.3 Liter Turbo with 158HP and 25/32MPG)
Otherwise, I really think the Nissan could be a big hit for people actually looking for something different than these boring small boxes we've seen lately. (for up to $35 000!!!)