2022 BMW 7 series: new spy shots…
Last Updated: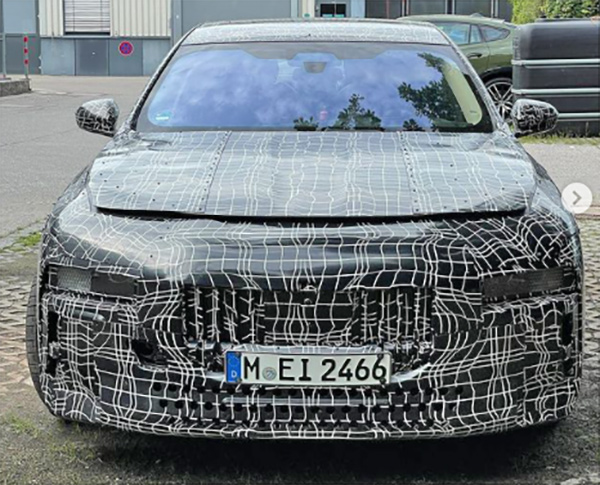 The new BMW 7 series could very well end up being their weirdest looking sedan to date.
And the worst looking as well.
There is still very heavy camouflage on this prototype. But from that bulge. It looks like the grille could be even bigger than it is now (Which is already horrible)
I am predicting this will make the 4 series front end look very subtle.
This could be sad news…