2022 Volco C40 recharge: pricing…
Last Updated: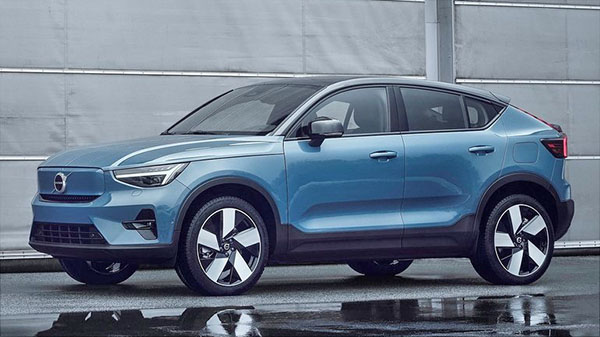 The new 2022 Volvo C40 Recharge will start at $58 750. Yes, another Volvo EV for around $60 000.
A few years ago, Volvo has claimed they would soon be at the forefront of the EV revolution with tons of new electric models, etc…
So far, we got the Polestar 2 sedan. Which in the US is offered at around $60 000. A less expensive version has been rumored for a while but hasn't shown up yet. The Polestar 2 has a disappointing EV range rating of just 222 miles.
Then we saw the XC40 Recharge. That one starts at $54 000. With an even smaller 208 miles range.
Now Volvo has announced the C40, which is basically a "coupe" version of the XC40 for thousands more.
No official range has been announced, but you know it'll be the same as the XC40…
Like it or not, Tesla is the king of the EV market. If you're going to compete, you'd better offer something amazing.
208 miles range for almost $60 000 isn't going to do it.
The C40 is about a foot shorter than the Tesla Model Y. The Y long range with 326 miles is priced at $53 000. Or about $5000 less than the smaller Volvo. With 120 miles range advantage.
Of course, Volvo still gets federal and local incentives. Which would put it at a price advantage. But maybe not for long… And that 208 miles range just doesn't compete…
And there is always the Model 3 long-range, with a 353 miles range for $49 000… (Their most popular model with an increasing waiting list)
All I can say to Volvo/Polestar is: good luck…