2022 VW GTI: the US version is finally here…
Last Updated: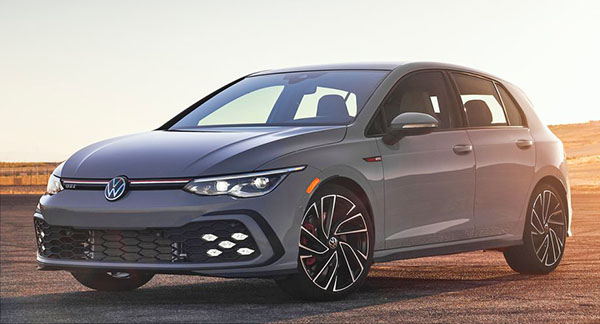 The current generation VW Golf was introduced back in October 2019. As usual with VW, we are only getting it over here a year and a half later…
And, we are only getting the GTI and R models. As the regular Golf is no longer offered in the US.
I have been a big fan of the GTI over the years (And test drove the past generation a couple of times)
It now starts at $31 400. The great plaid seats are still standard (not pictured here). As are 18-inch wheels.
To me, the best deal would be the SE model for $35 300 ( you can add $900 to get the DSG)
Which still has the plaid seats. But adds a sunroof, Harman/Cardon audio, and the 10-inch screen among other things (Leather is an option if you must…)
The top of the line Autogahn model is $39 000.
The new GTI gets 240HP from its 2.0 Liter engine.
If that's not enough, you can get the "R" version, with a 315HP version of that 2.0 Liter and AWD for $44 600.
Great news all around…