2022/23 BMW 3 series: new spy shots and illustrations…
Last Updated: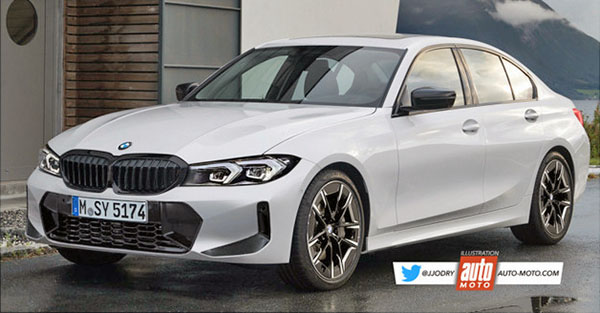 The BMW 3 Series is getting a mid-cycle facelift soon. And it looks like BMW will not shoehorn the 4 series grille onto the sedan. Which is good news.
The new front end (illustration matching recent spy shots of the new headlights and bumper parts) looks pretty good.
If not really better than the current one…
It's another story inside. As I mentioned earlier, BMW is quickly installing i4 screens (or similar) in all of their models. This will be the main change to the 3 series interior.
This is what is hiding under the cover. That double screen they are pushing on everything they build.
Which, I guess is a way for them to save a bunch of money. But it doesn't necessarily fit current interior designs.
Although, as we have seen with the iX, it doesn't fit in their new designs either.
Mercedes has been doing much better. For years…
Again, if you like the 3 and 4 series, buy one now.