2022 Genesis G90: new illustration.
Last Updated: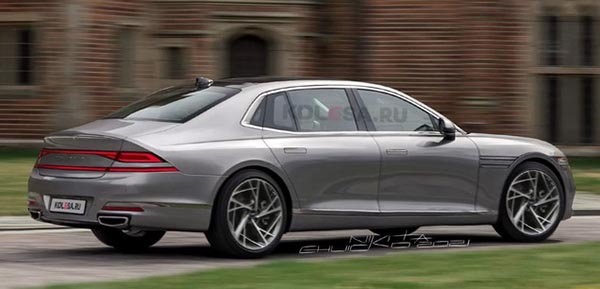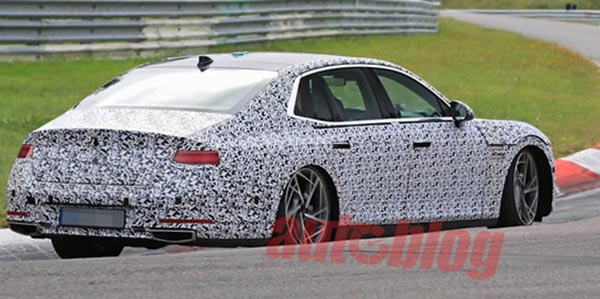 As you can see from the spy shot, the illustration above is probably pretty close to the real thing.
I am kind of surprised by the droopy rear end since earlier spy shots were mostly hiding it. So the final design could look a lot like an oversized G80. Which is OK I guess.
Unlike Mercedes, which chose to design an EV-specific model (the EQS) as their top-of-the-line EV, instead of an electric S-class, Genesis will offer a fully electric version of the next G90.
Just like they are doing with the G80.
Which could be interesting. And a credible (more conservative) alternative to the EQS (?)
But that would still be for the very few. Since they only sold about 2000 of these last year. While Mercedes sold over 6600 units of the S-Class. With almost similar numbers for the BMW 7 series.
Surprisingly, the Audi A8 is far behind with around 2200 sold in the US last year.
I guess if Genesis only improves a bit they could actually sell more of these than the A8…