2022 Genesis GV60 EV: WTF ????
Last Updated: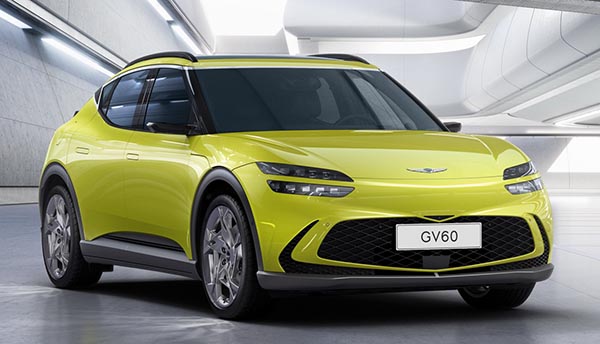 And now, there were three… The new Genesis GV60 is the 3rd model based on Hyundai's new EV platform. Following the Ioniq 5 and EV6.
Sure, Hyundai should be applauded for coming up with 3 totally different designs with their own distinct personalities.
But as a luxury EV, I really think the Genesis version is off the mark. By quite a bit.
Outside, it just doesn't convey anything luxurious. (Also, not sure why they decided to show this ghastly/toyish color on the first official shots of the car).
Their other models are such classy and elegant designs. This gives us a completely different impression of the new luxury brand. And not a good one.
The choice of colors inside is as weird as the outside. But even more vulgar.
Blue and some weird rose/gold is not a classy combo. At least on this planet. (with neon yellow piping on the seats!)
The trim details are just too much. Everywhere.
They have been trying way too hard. Again, this is the opposite of what they've done with other Genesis models.
Why???
Who does this appeal to?
I think this could maybe work for the European market. But I am really not sure many US buyers would spend luxury car prices on this…