2022/23 Hyundai Ioniq 6: new photos…
Last Updated: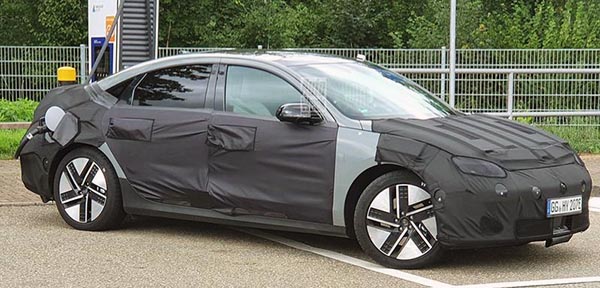 I guess by now we have to stop mourning the really cool design of the Prophecy Concept since this Ioniq 6 sedan won't look like it at all… Which is too bad.
Sure, Hyundai will still be able to claim some Prophecy inspiration for in production design. But what's left is mostly the droopy rear end.
Otherwise, this could actually look fine (if you forget the concept). Too bad the fastback design doesn't translate into a proper hatchback. (Or at least, it doesn't seem to, from the interior pic above)
Just like many sedans these days, it'll probably get that super small trunk opening.
The interior does look quite interesting.
And the whole thing could compete well with the Tesla Model 3.
Which constantly proves, year after year, that EV sedans can be quite popular. With over 220 000 units last year in the US alone. And over 439 000 including overseas markets.
With their 300 miles range, these new Hyundai EVs seem quite competitive. But there has been zero official info on US pricing yet. Even though both Ioniq5 and EV6 have been introduced a while ago…
No matter how good the Ioniq6 will be, it has to be cheaper than the Model 3.