2022 Audi Q4 E-tron US pricing: a possible huge hit for Audi…
Last Updated: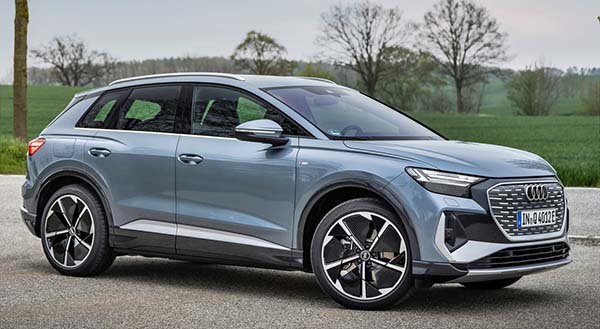 Once in a while, manufacturers price their cars just right. Just the way they should be priced to be successful. (Remember the horrible pricing of the $76 000 Cadillac XLR?)
This is the case for the all-new Audi Q4 E-Tron EV. It starts at under $44 000 before destination.
And incentives. Which means, in many states, it will effectively cost under $34 000. Or a bit less than a Q3!
I do like the design. Except for the ridiculous fake huge grille. Inside, things look a bit messy. But Audi interiors tend to look very nice in real life.
And, it does seem much more upscale than the VW ID.4. The Q4 is basically Audi's version of the ID.4
While the base model VW costs $40 000 to start, the base Q4 is closer in standard equipment to the ID.4 Pro S which itself costs $44 500.
(The panoramic roof is standard in the Audi)
The only problem might be the estimated range of about $241 miles. Which is OK, but not great. Especially for a luxury brand.
I hear the larger Audi E-Tron will be getting a new battery pack next year with around 400 miles. Of course, this will take time to trickle down to the smaller Q4 E-Tron, but it is really what Audi needs right now.
Still, if you are in the market for an ID.4 ProS, it seems the new Audi could be a much better choice…