2022 Ford Expedition: time for a refresh…
Last Updated: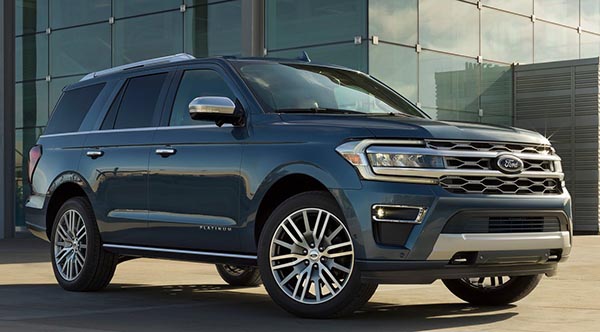 Outside, the revised 2022 Ford Expedition gets an all-new front end. Changes to the rear end seem pretty minimal.
The new face is different, but not really better. It now looks a bit less like an electric razor. Or just a razor from another brand…
The interior gets a redesigned dashboard. Which makes the whole thing look newer than it is (The rest of the interior is pretty much the same)
I also had no idea the previous dashboard looked so bad.
While it is a vast improvement, the larger "Tesla wannabe" 15.5 vertical screen looks a bit ridiculous to me. And the smaller 12.4-inch unit found in less expensive models seems better integrated. (Barely…)
A new Macho/Off-road Timberline version is available. This "Testosterone Special" comes with huge 33-inch tires and 440HP from the 3.5 Liter Turbo V6.
Other models get the 380HP version of that engine.