2022 Subaru WRX: finally official photos…
Last Updated: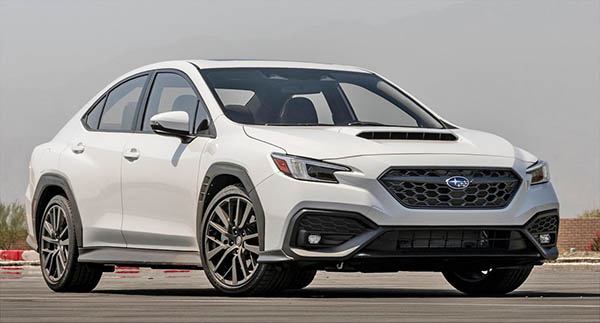 Let me start by saying this could have been much worse.
I am actually pleasantly surprised by the new 2022 Subaru WRX. The early teasers made it look like a previous generation Corolla.
While it is still a rather conservative 3 box design, Subaru did a good job at making the whole thing very muscular-looking.
Yes, there is a bunch of plastic crap everywhere that was absent from the previous generation. But actually less than other current Subaru designs. I know it might be blasphemous, but I think the plastic trim around the wheel arches works here. Kind of…
Sure, the front-end rear ends have tons of that plastic stuff, but for some reason, it seems OK to me.
Power is pretty much the same as before, with 271HP from a 2.4 Liter Turbo.
The interior is similar to what Subaru has been doing for a couple of years. Although it looks very, very busy everywhere, with tons of shapes and various trims, it seems of higher quality.
I have never been a fan of these small super-powerful "old-looking " sedans. (often driven by under-experienced/over aggressive drivers) But this one somehow does look much more attractive to me. And maybe a good sign for future, more mainstream Subaru designs.