2022 Toyota Tundra: "ghastly"…
Last Updated: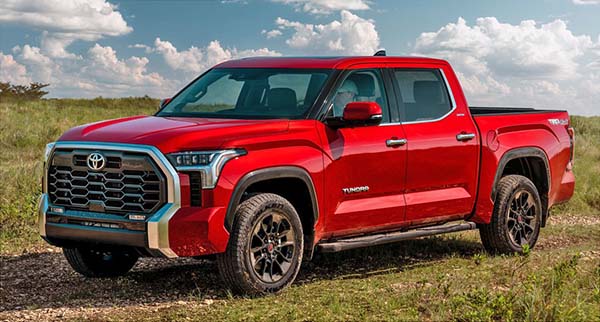 IMO, I think the new 2022 Toyota Tundra is one of the worst looking things on 4 wheels available today (Or very soon)
This is going into a very competitive market. One that is dominated by US manufacturers.
Ford, GM, and RAM have been putting a lot of effort into making their trucks more and more attractive with every new generation.
This is why the new Tundra is so shocking.
It is trying way too hard. And ends up looking toyish and cheap.
While the exterior is a visual insult, the interior is actually even much worse.
At least on these photos, it all looks super cheap and plasticky.
That giant tablet sticking out, blocking the view, isn't helping either.