2023 Polestar 4: the production version…
Last Updated: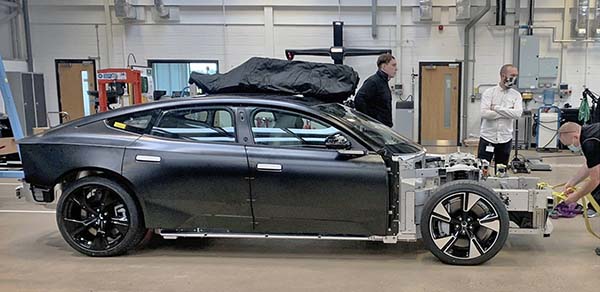 From what we can see here, the upcoming Polestar 4 sedan will look very similar to the Precept Concept from last year.
Which is great news, since that concept looked great.
First, we will see the Polestar 3 SUV. Which will be based on the next Volvo XC90. While the Volvo will be a 3 row SUV, the Polestar version will have its own design and will seat 5. The striking new sedan should come later.
While just a little bit longer than a Tesla Model 3, it has a 122-inch wheelbase. Or about 6 inches longer than a Model S.
With a new base model available, the pricing of the Polestar 2 is more or less similar to the Tesla Model 3.
Let's hope Polesar can keep the price of this striking-looking sedan well under the Model S. (Which now starts at $90 000!!!)
But mainly, let's hope for a more efficient EV, with much more than their current 265 miles.
These days, a top-of-the-line EV needs at least a 400 miles range.
Here are a few more shots of the Precept Concept.