New EV from Foxconn: from iPhones to electric car…
Last Updated: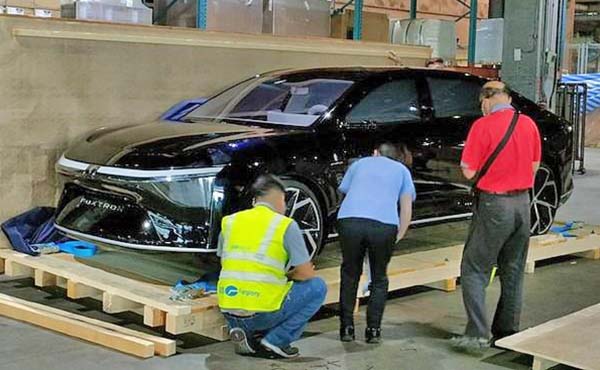 Foxconn is mostly known around the world for making the iPhone for Apple.
But the Tawainese company also makes the iPad, Kindle, Playstation, Xbox, and much more. They also own the Sharp and Belkin brands. And they basically have factories all around the world.
They even broke ground on a TV screen factory in Winsconsin back in 2018. And later decided not to build TV screens there after all. Since they do have a deal with Fisker to build a new model (not the Ocean), the Winsconsin factory has been back in the news a few months ago as a possible location (although it is one of four being considered)
The car pictured above has the Foxconn name on its front bumper. So it seems Foxconn is also planning the build their own car, under their own name. Could it be a Chinese market-only version of the upcoming Fisker model? Or an all-new car only sold directly by Foxconn?
And more importantly, do we need another EV car maker?
I say why not. Competition is always good and pushes things forward. What do you think? Would you buy a Foxconn car?