2022 Honda Civic Si: here it is…
Last Updated: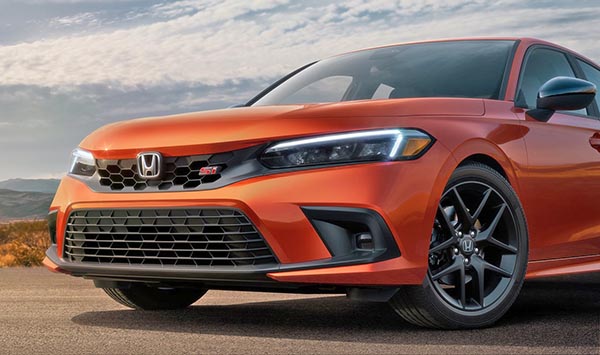 The 2022 Si version of the new Civic sedan is a manual affair only, with less power.
Not much less, 200HP instead of 205. And it is available a bit earlier.
Still, it is becoming obvious manufacturers are just not spending much R&D money on engines these days. What was fine will do.
The 2022 Si now comes with a rev-matching system.
Outside, it basically looks like the regular Civic Sport with a larger spoiler.
Inside, it has really cool-looking specific seats. (Although the integrated headrest is shaped really far back)
And the 2 tone cloth looks really good.
On the Si, the Bose system now had 12 speakers (Instead of 10 in the Touring)
No price yet, but the previous generation started at around $25 500. Or about $1000 less than a Jetta GLI. The 2022 model might end up costing more than the VW.
I am sure this is a fun car to drive. It would be nice if it looked the part. No matter what, these small sedans always look like old men's cars to me. Even with bright orange paint.