2022 Honda Integra: a better looking Civic sedan…
Last Updated: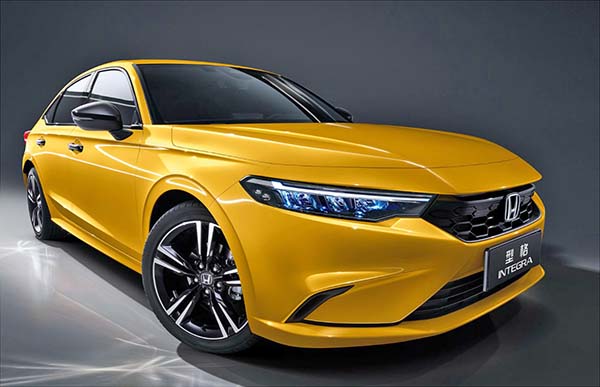 There is no contest, really. This new Chinese market Honda Integra is the Civic we should have had over here.
It just looks nicer. Simpler. And, as you can see, it has a giant sunroof option too!
Something Honda has been offering overseas for years (An option on the Chinese Accord) but has never brought over here, for some weird reason.
But the most interesting thing, at least to me, are the wheels of the Chinese model. Which match exactly the ones on the US Integra teaser we saw a few weeks ago. (bottom pic)
This means that, as expected, the US Acura Integra will be based on the 2022 Civic.
As it should be.
The current ILX starts at around $26 500. If Acura keeps the new Integra's base price well under $30 000, they could have a hit.
At least, a "small hit". Since the fastback sedan market isn't what it used to be…
I also think they should have the Accord's 212HP Hybrid powertrain standard. And the Accord's 2.0 Liter 252HP as an option. Or for the Type S. This car needs to stand out.
How about that?