2022 Lexus LX600: first photos…
Last Updated: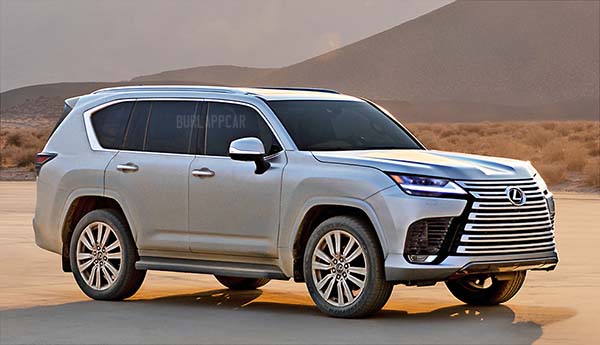 Here are the first pictures of the all-new Lexus LX600, which is based on the new Toyota Land Cruiser we are not be getting in the US.
The Lexus version is here to compete with other truck-based luxury SUVs like the Escalade and Navigator. Although the Lexus is also better suited for off-road driving. More like a Range Rover.
It is powered by a 3.5 Liter V6 Turbo with 410HP. (unlike the Tundra, no hybrid yet)
The current model starts at about $10 000 more than a Cadillac Escalade. Besides the better off-road performance, I just can't see anything that would make this a better choice for most luxury truck buyers.
Most of them will never go off-road anyway.
The design is OK and cleaner. The grille looks like it was designed for a planet where they don't have front license plates.
The whole front end looks a bit ridiculous. That old-timey double screen set up inside is awkward and really no match for the Escalade fantastic interior design.
The rear seats don't even fold flat and the 3rd row looks like an afterthought.
Most potential buyers will not see this as an upgrade from the Escalade at all. I am of course not at all in the market for a huge old fashion luxury truck. But the Escalade interior alone is miles ahead of this…
For some odd reason, sales jumped from 4512 units in 2020 to over 25 000 in 2021 so far. (How weird…)