2022 Mercedes AMG SL: official pix…
Last Updated: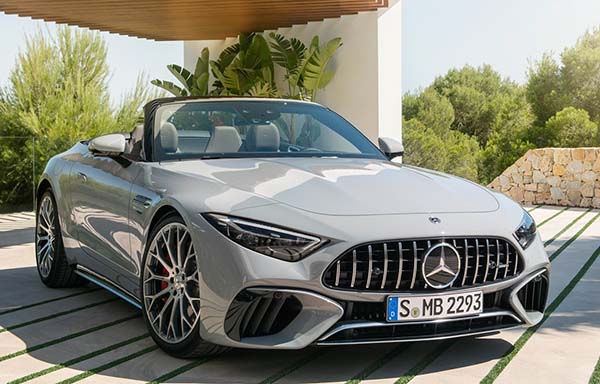 Once in a while, there is a new car that doesn't disappoint. The new 2022 Mercedes AMG SL seems as good-looking as we had hoped for.
Of course, since it is "AMG" now, the new SL is sportier than before. And it seems they are now going after the Porsche 911. Which is a bit too bad, I still think the SL should be more about luxury.
Although the SL55 pictured above still seems plenty luxurious.
(A more powerful and sportier SL63 model is also available. With the mandatory black wheels and carbon-fiber trim inside…)
Both versions available at launch use a 4.0 Liter Turbo V8.
One with 470HP, the other with 577HP.
A 9 speed automatic and AWD are also standard.
A new PHEV model is coming at a later date as well.
So far I think the car looks great. And is probably still smooth and comfortable (like an SL should be) with the "smaller" standard 19 inch wheels (20 or 21 inch are shown in the photos)
And hopefully, that quilted leather is an option…