2023 Mazda 6: new illustration…
Last Updated: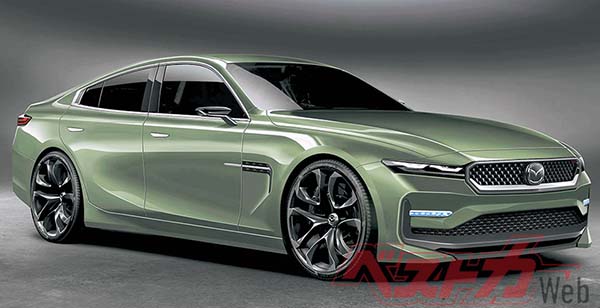 Let's just hope this is way off. While it is true that Mazda grilles will probably look a bit thinner in the future, this is just really bad. Generic and unrealistic.
I've actually heard rumors about the next generation being canceled already. Or at least for the US and Europe. (They might still release it in other countries).
With the recent announcement, Mazda has announced a bunch of SUVs. And only SUVs. They've talked about the new RWD platform, the 48V Hybrid inline 6. But a new 6 was never mentioned.
Who knows…