2023 Mazda CX-60: new spy shot…
Last Updated: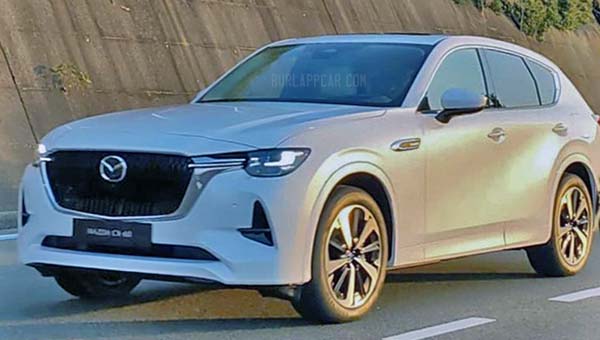 A European reader just sent me this. (Thanks!). And it looks like the all-new RWD Mazda CX-60 is just ready to come out.
It might seem strange at first since we just saw the new CX-50 yesterday. But remember, the CX-50 is for US/Canada only. Mazda figured out the rest of the world needs a new Mazda as well. And soon.
The new RWD platform will be used for the CX-60 and CX-80 in Europe. While we will be getting slightly larger versions called CX-70 and CX-90 (Go figure…)
This is rather disappointing. While the CX-50 seems quite nice and dynamic, this just looks like they adapted the current CX-5 to fit the new platform. It ends up looking like a bad copy of the CX-5. It seems very soft with zero personality. I really hope the US models look better. That front end alone is getting old now. After all these years.
Again, at least the CX-50 is trying…