2023 Nissan Ariya: official pricing and info…
Last Updated: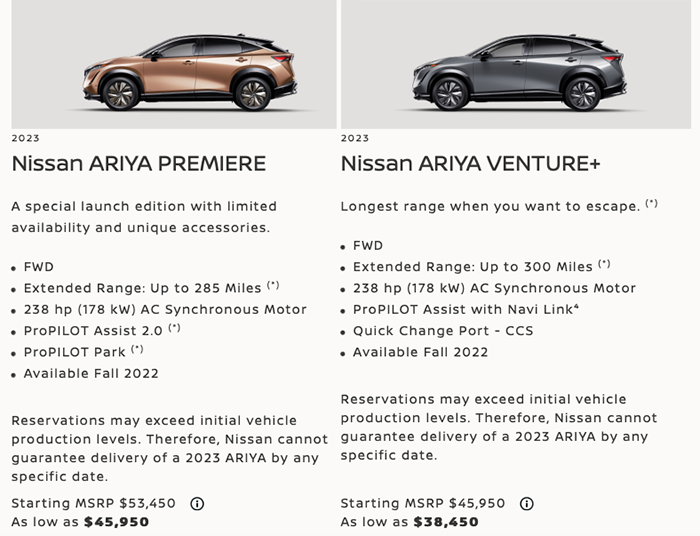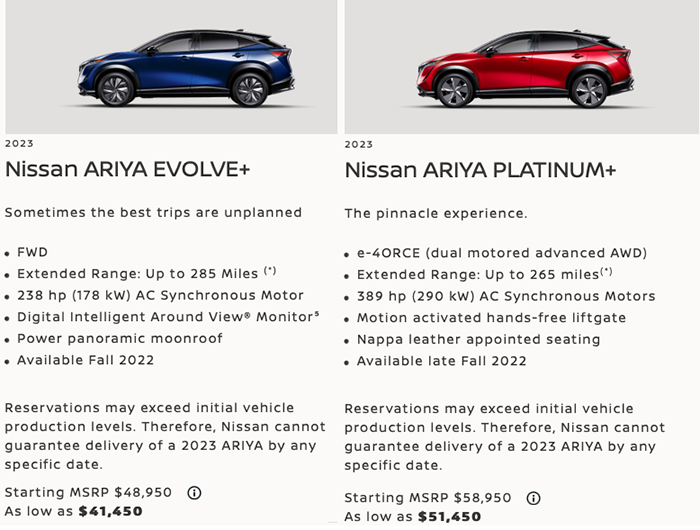 We are finally getting to know how much the new Nissan Aryia will cost.
The base model will start at around $46 000. Which is, of course, way cheaper than a Tesla Model Y.
But still around $6000 than the base VW ID.4.
Although the Nissan has a greater range of 300 miles, it seems a bit overpriced to me.
It is also still a full year away.
And the top of the line Platinum version is about the same price as a Tesla Model Y. Which is a big mistake in this Tesla crazy market. Although I have to say, by the time the Aryia actually goes on sale, the Model Y could be priced at over $70 000. (it now costs almost $8000 more than last January!)
I just saw the Aryia in person and it does look fantastic. A great design that deserves a wide audience. But by this time next year, competition will be extremely fierce.
Kia EV6, Ioniq5, Fisker Ocean, Toyota 4bf XYZW/Subaru will all be on sale. And more to come.
Let's hope that $46 000 Aryia pricing doesn't give any bad ideas to Hyundai/Kia for their Ioniq 5 and EV6. These should really start closer to $40 000.