2023 VW Tiguan: could this be?
Last Updated: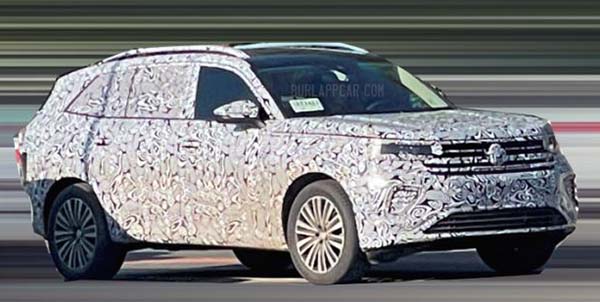 VW is rumored to only offer one version of the next-generation Tiguan.
The current model offers both short and long-wheelbase models in Europe. Although the US is only getting the longer one.
The next Tiguan could be a bit longer than the current 5 seater version, with room enough for 7 as an option.
The SUV pictured above looks like any current VW model. This is probably what the next Tiguan will end up looking like.
As we know, pretty much all of their R&D money is spent on the ID lineup these days. And ICE models will not see new engines or new platforms until they die…
I just wonder if all these ICE models will just die off. Of if there will be a Passat EV, Tiguan EV, etc… Which would compete with the ID sub-brand.
Same problem Hyundai/Kia is creating.