2024 Hyundai Santa Fe: early illustration…
Last Updated: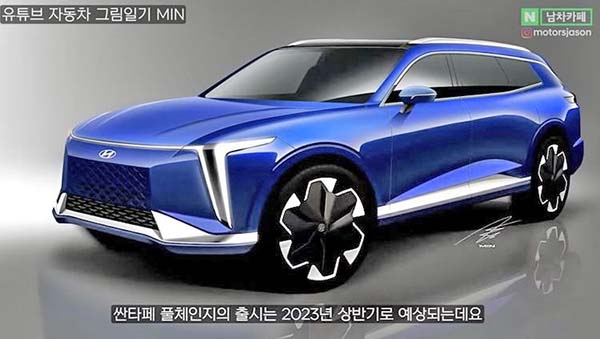 The Hyundai Santa Fe just saw some pretty major revisions for 2022, so this illustration is a wild guess.
As a new generation won't be out for another couple of years. Or so it seems.
From this, it looks like the Santa Fe would try its best to look like an EV. And why not… It might end up looking a bit like the upcoming Ioniq7 electric SUV. Which will be on sale by that time.
It also looks much cleaner than the current generation. Which is always good As I said, this is really early for a serious guess.
We'll see…