2024 Rolls Royce Spectre EV: new illustration…
Last Updated: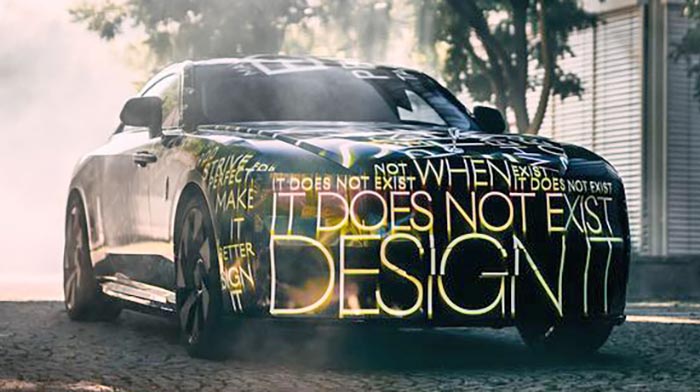 Not sure if this is from Rolls Royce or not. But the illustration above seems to match the official "spy shot" we saw in September.
While the design seems to be done, I guess they are still working on a lot of stuff since this is still about 2 years away. (stuff like, you know, "new everything"…)
This will be Rolls Royce's first electric model. And not the last one, since their whole lineup will be electric before 2030.
Electricity seems to be a no-brainer for Rolls Royce. Since it is silent and fast.
Although their cars are so silent right now, it might actually be hard to tell the difference.
I can't say that I can['t wait to see it. Since I don't really care about Rolls anymore. There are just too many of them with huge chrome wheels gold wraps around. Plus that SUV is just an abomination.