Acura Integra Prototype: the 2023 Integra…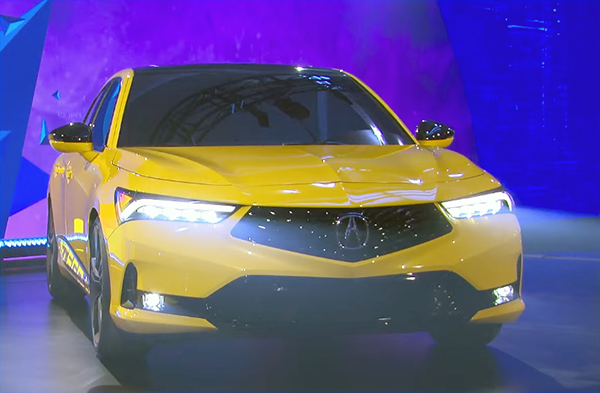 Acura has just introduced the "Integra Prototype". Which is basically a slightly disguised 2023 model.
All we know so far is:
– Going on sale next year. (no dates yet)
– It will have a 6-speed manual available ( we knew that)
– It is powered by a 1.5 Liter Turbo. (probably from the Civic Si)
– And it will cost "around $30 000.
This is all pretty good news. I think the design is very nice. But that horrible color and graphics make it look cheap. I am sure it looks 100% better otherwise.
Not cheap, but it has to be above the Civic. So I guess a well-equiped model for "around $30 000" is fine.
Acura will release better photos, but we won't find out anything more about the production model until next year. And just like that "Civic prototype" from next year, no idea what the interior looks like. But it will not be the same as the Civic.
It doesn't look like a Civic, and I think Acura did a great job here so far.