2023 Genesis G90: let's compare grilles…
Last Updated: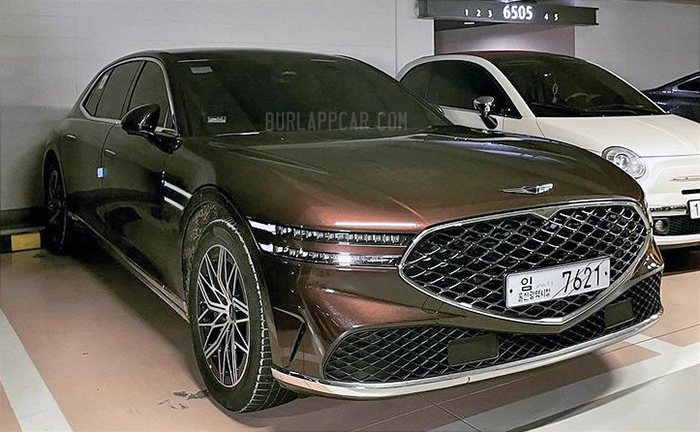 While I really hate huge grilles on cars, some are less offensive than others.
I think the new 2023 G90 has the best grille design of all current Genesis models.
So there…
It is rounder and thinner than others, and is just quite a bit less obnoxious.
Even though something more subtle would still be welcome…
I also think the GV80 SUV (to) has the worst one. It only came out last year and already seems old next to the G90's grille. And, in a real-life, it just looks huge and disproportionate.
The G80 sedan (bottom) is a bit better. But also immediately aged after seeing the new G90.
The GV70 SUV's front end does look a lot mroe moern than the larger GV80. Also much more rounded. And, at least, the main grille doesn't "invade" the lower vent.
This is not the case with the revised G70 sedan (bottom).
Still, the more rounded shape of the G70's grille is more pleasant. At least to me.
What do you think? Which one is your favorite grille?