2023 Hyundai Grandeur: spy shots…
Last Updated: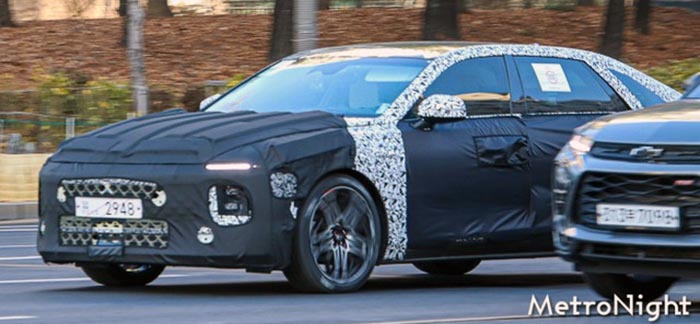 We've already seen prototypes of the new 2023 Hyundai Grandeur
HERE
. but I have to say, this car looks more and more impressive every time I see these spy shots.
Going back to the look of the first generation (1986 to 1992) is a genius idea.
Even under all that camouflage, it already looks very impressive. Different and modern.
Of course, the new generation Grandeur is not scheduled to be sold in the US, just like the current one.
Which is really too bad. Even though I do understand there is a lack of interest in large sedans in the US.
But, again, this would make a great addition to Hyundai's new Ioniq line over here. While Kia is getting the EV6, it looks like all future Ioniq models could be SUVs and crossovers.
Why not this? An electric version of the new Grandeur would make a great Ioniq 8 in the US.
Why not…