2023 Lexus RZ: new teaser…
Last Updated: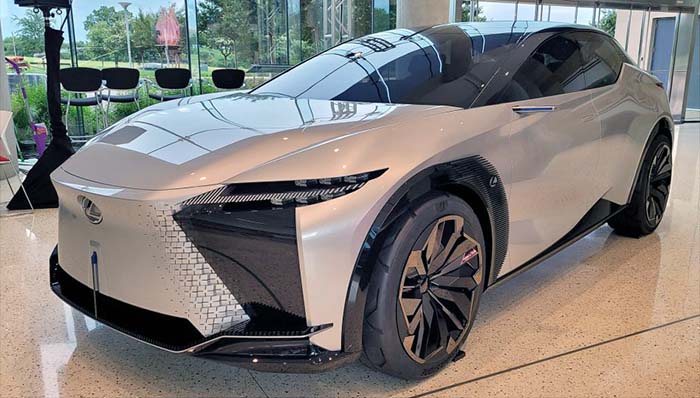 The top photo is a teaser of the production model 2023 Lexus RZ.
While the other one is the LF-Z Concept.
While a bit different, and compatible with Toyota's new EV platform, it looks like the production version could stay pretty close to the concept. Although you can already tell from the photos I posted yesterday that the cool hatch design from the concept has been redesigned for a much more conventional look…
As mentioned earlier, let's also hope Toyota can squeeze a few more miles from that battery pack. Or use a larger one for the Lexus version. Since the best, it can do for the Toyota model is 260 miles. Which is really not that great for a luxury model.