Future compact from Tesla: new illustration…
Last Updated: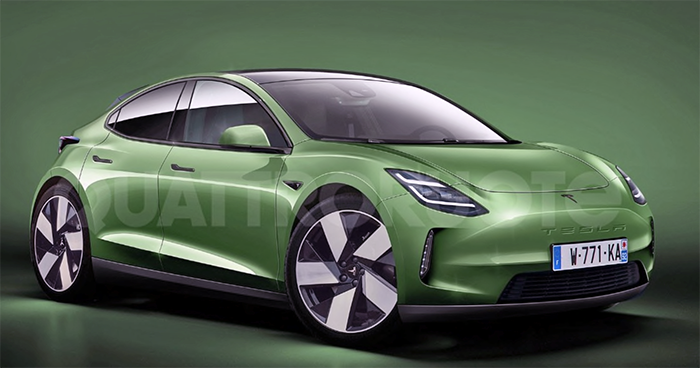 This new illustration of a new compact model from Tesla is a complete guess.
Since nothing is really known about the car. I posted an earlier illustration a while ago (HERE)
Of course, Tesla will probably end up producing a smaller and less expensive car than the Model 3. And the new German facrory would be a perfect place for that new model. It would be competing in Europe with the VW ID.3. And other smaller EVs we don't get over here. But I'm not sure how popular a smaller premium hatchback would be here. Although Tesla has surpirsed everyone by having such a hit with a sedan in today's SUVs saturated market.
Many call this future hatchback the "Model 2". Which would be logical. Except this is Tesla. Bro Elon wanted the line up to spell S.E.X.Y. "Model E" was still owned by Ford and that car became the Model 3. So now S, X and Y mean nothing.
Who knows what that car will be called…