New BYD electric convertible: spy shots…
Last Updated: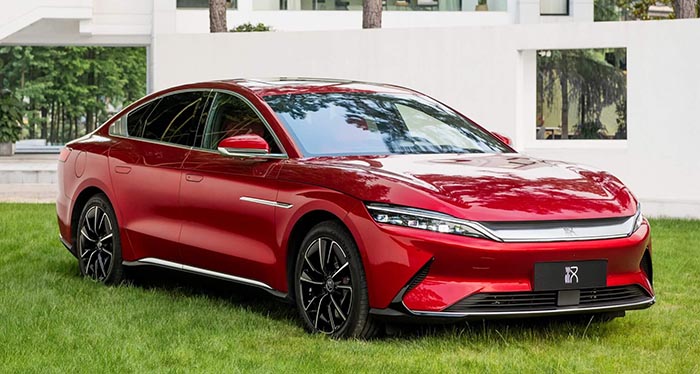 It looks like Chinese manufacturer BYD is getting a new convertible ready.
From the 2 spy shots above, we can already tell it will be an open-top version of their new Han EV sedan.
Which is quite a good-looking car. With an interior, that tries very hard to be more upscale than the Tesla Model 3.
This means BYD will beat Lexus to the punch by probably bringing a 4 seater electric convertible to the market. We saw the Lexus model a few days ago (HERE). A part of a sedan and wagon new EV lineup.
It is very refreshing to see a few brands trying to keep the convertible alive in the EV age.
In the US, I really think Chrysler should try a convertible again. Sure, this isn't the 90's anymore, where the Lebaron and Sebring were very popular.
But I think a good-looking electric roomy 4 seater American convertible would just be great.