Tesla Cyber Truck: new photos…
Last Updated: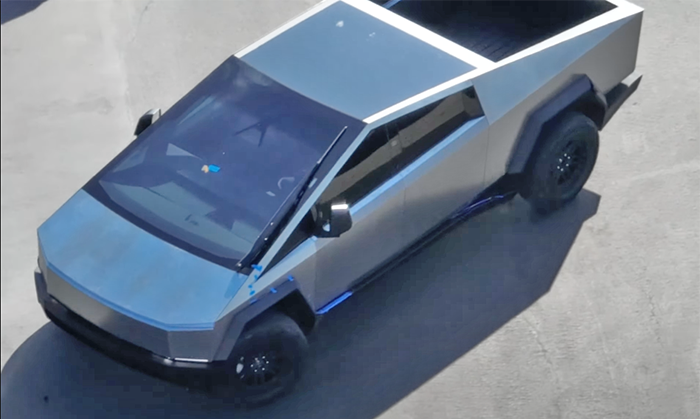 The main thing I've noticed about these new photos of the production version of the Cyber Truck: that huge windshield wiper!
In a way, finally, a design that might actually cover most of the windshield. Although it does look super ugly and cartoony.
On that super clean design it sticks out like a sore thumb. It is probably very visible from the driver's seat too. And I bet it's really quiet at highway speed…
This could be all kinds of bad… Although, again, it will probably clean most of that huge piece of glass.
Otherwise, it is what we saw before. Like rearview mirrors. And real headlights that are now right above the bumper. Not right below the front hood.
Although I cannot see any proper door handles. (The concept did have them)
As far as we know, the Cyber Truck won't be available before "sometime in 2022". And the first models produced will be the expensive 4 motor version.
Good luck getting the base $39 000 single motor anytime soon. If they even produce it (It could end up in the same folder as the $35 000 models 3, or the $50 000 Modle S years ago)
The $49 000 dual motor will probably end up being the base model. If you want your truck within the next 5 years.
These prices quoted a while ago might not even mean anything anyway.
Since the Model 3 and Y have gone up about $10 000 in the past year. And that $39 000 base price isn't on the official website anymore. So who knows how much this thing will really cost.
At least, they are actually building it. Finally. And it will really stand out and look different from anything else.