2023 Hyundai Grandeur: new illustration…
Last Updated: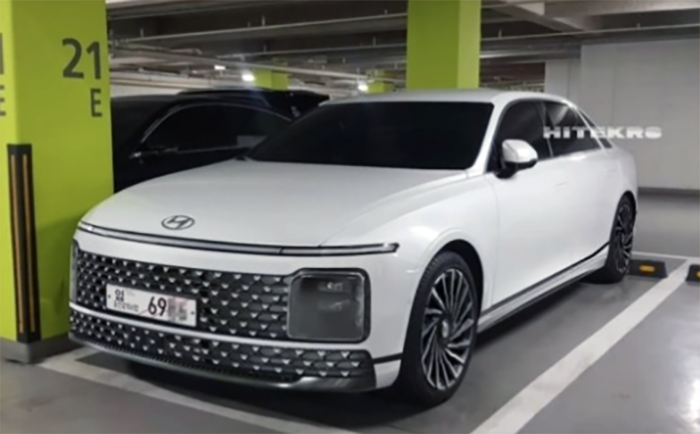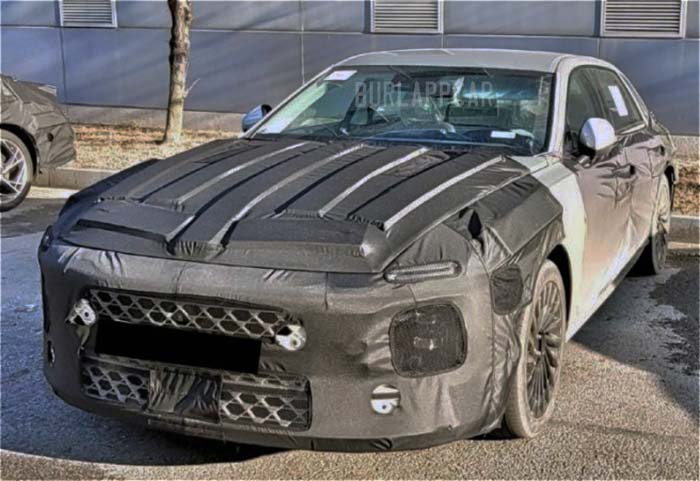 While pretty realistic (especially with this garage background), this new illustration of the upcoming 2023 Hyundai Grandeur already seems a bit off.
Especially when you look at the real thing. (bottom pic) (video HERE)
The design of the grille trim is actually quite different (although there could very well be different versions available) and the lower black line trim from the profile of the car does continue into the lower front end.
While the new Grandeur appears almost ready to go, I bet we will be seeing plenty of other illustrations until it actually comes out. And I guess the new Ioniq 6 sedan is scheduled to come out before this anyway…