2023 Hyundai Ioniq SUV: new spy shots…
Last Updated: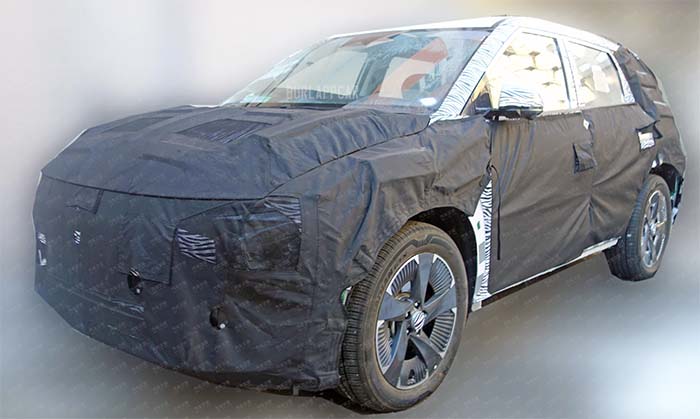 These were sent to me by a reader as the new 2023 Hyundai Ioniq 7 electric SUV/Crossover.
Which is probably what it is. But it looks very different from the Concept Seven we saw at the Auto Show just a few months ago. Which Hyundai claimed, "adds a big brother to our growing Ioniq family".
Maybe the concept was supposed to preview an even larger Ioniq model?
Then why call it "Seven"?
Comparing the back seat with the Ioniq 5 (bottom pic), it doesn't look roomier. This, to me, would rule out the Ioniq 7.
I think this is a smaller Ioniq 4. With a squared-off SUV shape. (The Seven Concept had also much smoother shape)
The prototype even looks a lot like a Kia Soul. But these interior door handles are pure Ioniq.
By the end of next year, Hyundai could have 3 Ioniq models out. Quite an amazing push into the EV world…