2023 Mazda CX-60: new illustration…
Last Updated: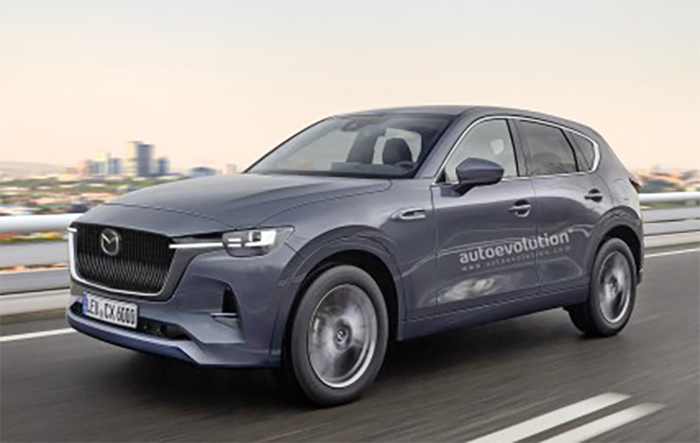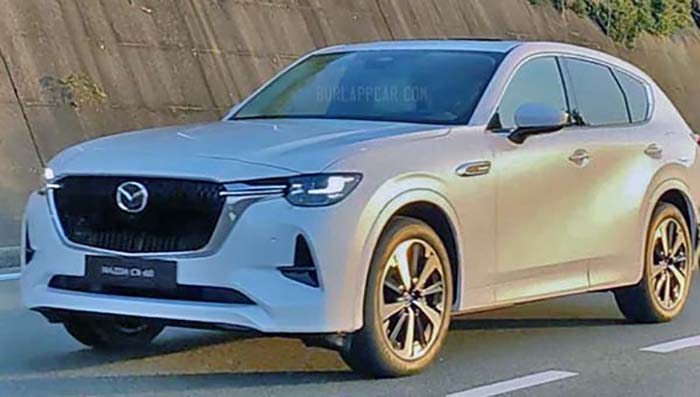 This new illustration above is obviously based on the prototype we saw a few months ago (Bottom pic)
But subtle improvements make the new Mazda look a little bit better. A darker grille trim, a more aggressive lower bumper, etc…
I am afraid this 2023 Mazda CX-60 will look quite dated by the time it comes out (which should be really soon)
It just looks almost exactly the current CX-5. It will only look different to current CX-5 owners.
Sure, RWD and Inline 6!
Which is great. But again, most actual buyers will not care or even know the difference.
This whole new "RWD platform and Inline 6 engine" is just a bit too late I'm afraid. 5 years ago it would have given Mazda a real advantage over Toyota or Honda. Creating quite a premium product without a premium brand.
But things are moving very fast towards electrification these days. Like it or not.
Seeing Mazda spending so much money on this platform and engine while selling only one EV with a laughable 100 miles range is just sad.
And seems like a bad omen for Mazda's independent future.
The CX-60 pictured above will not be sold in the US. Instead, we are getting the smaller CX-50 that has already been shown.
Later, the new RWD platform will give us the CX-70 and CX-90. While Europe and the rest of the world will get this "slightly smaller" CX-60 as well as a CX-80