Mercedes EQXX Concept: official photos…
Last Updated: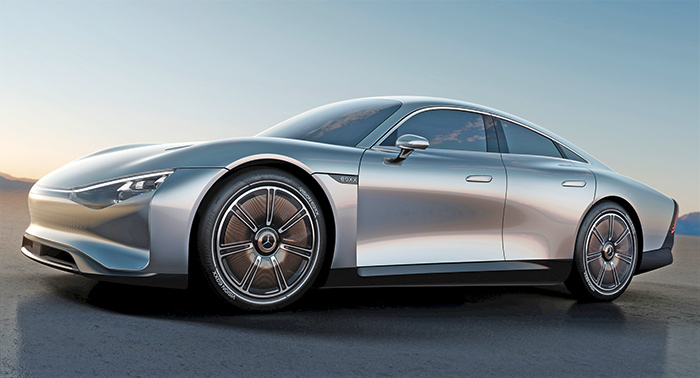 Mercedes just released official photos of their new EQXX concept.
Which, while looking very nice, doesn't look at all like a Mercedes. To me, this actually looks more
like a new Kia EV sedan. Like an EV7. Not a Mercedes…
Again, too bad they keep releasing official photos of their interiors with the super cheezy "ambient lighting. Which makes the whole thing look like a cheap Chinese concept from Ora.
In a more regular, production-like interior color, it could look quite nice. Although that full dashboard screen is still a terrible idea. While the one in the EQS/EQE is actually 3 screens, this seems to be one giant super-wide distraction. A gimmick at best.
The specs are quite impressive. Starting with a 621 miles range (in the European cycle). This comes from a super-efficient single motor with 205HP. While the car is only about 1100 pounds.
The EQXX is not a large car at all. At less than 184 inches, it is about the size of a Honda Civic.
Mercedes claims the EQXX "previews a production vehicle". That could mean almost anything.