VinFast VF7: the cool one?
Last Updated: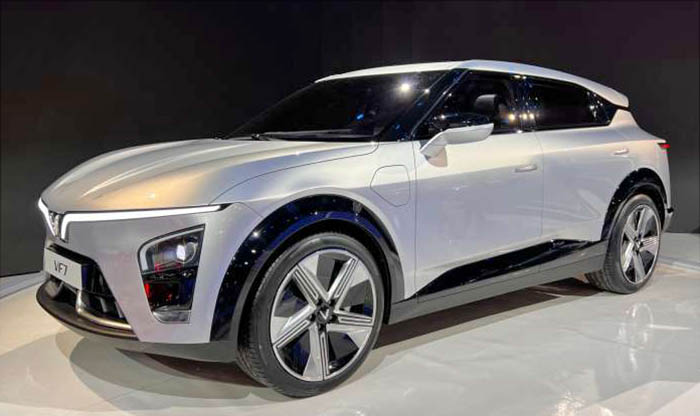 While at the Los Angeles auto show last November, I visited the VinFast display. The new brand was showing 2 new SUVs targeted for the US market. Called the VF e35 and VFe36.
Both had a very decent EF range (up to 301 and 422 miles?
But they just looked so boring. The larger VF e36 on display didn't even have an interior yet.
And the smaller one was just another invisible SUV design.
A big disapoitement since Pininfarina was involced.
This week at CES, VinFast has renamed these 2 SUVs. The VF8 and VF9.
But they also showed 3 more models. The one that seems the most interesting to me is the VF7 pictured above.
I think it does look pretty original and very modern. While the interior is a bit disappointing and not very original, the VF7 could still be a cool option.
At CES, the VF8 price was announced at $41 000 and $48 000.
The one above would of course be cheaper.
That means under $30 000 after incentives.
Of course, this is a completely unknown brand, at least here. And they are talking about a couple of battery subsription options. So who knows about the final cost.
Still, I think this is a really nice effort. Unlike that sad-looking VF8 I saw…