2023 Hyundai Palisade: new illustrations…
Last Updated: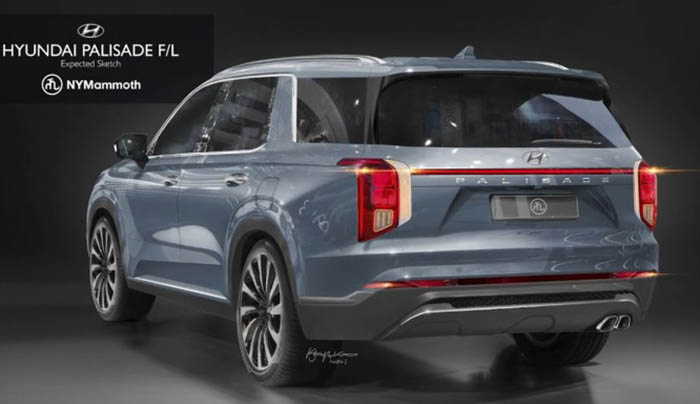 We already know changes to the revised 2023 Hyundai Palisade will be pretty minimal. And yet, we still get tons of spy shots (some with the car almost completely covered) and non-stop illustrations. HAre are two new ones.
Showing the small changes. Something only current owners and super fans of the Palisade will be able to notice.
From what is described here, there is still a lot of chrome around the big grille. Which is too bad.
But none of this really matters anyway. Since these cars are already on a waiting list. Or dealers will charge huge markups if you don't want to wait that long.
Some might even make you wait, AND charge you a huge premium at the same time.
Bad times to buy a car…