2023/24 GMC Acadia: new spy shot…
Last Updated: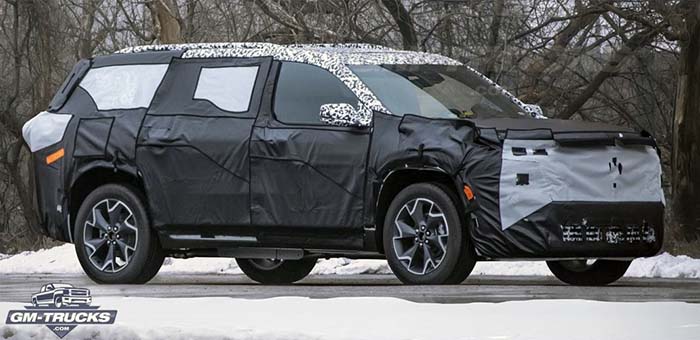 This spy shot of the next-generation GMC Acadia does look a lot like the current one.
It does seem a bit longer. You can see the rear doors intruding a bit less over the rear wheel. But otherwise, it does look very close.
It looks like this next generation will share its slightly longer platform with the Chevrolet Traverse and Buick Enclave. (The current model rides on a shorter version of that platform)
Let's hope the chrome grille, which already increased in size a couple of years ago, will be toned down a bit. As it is really getting ridiculously vulgar…
You can see a few more pix of the next Acadia at GM-TRUCKS.com