ORA Punk Car: production starts…
Last Updated: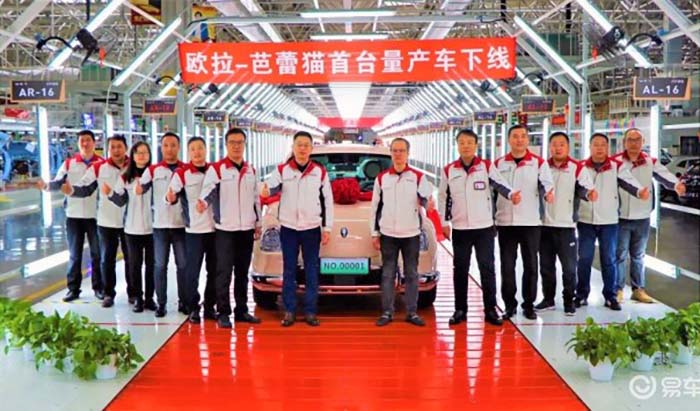 It's now official, the new Chinese Beetle production has started. The cute ORA Punk Cat EV is now rolling out of the assembly line in China.
I know it's not the real thing. But does it matter? It's taking years for VW to even decide to make one. Even if they did today, it would be at least until we see a concept. And who knows how many years after that to see the production model. (It took them 5 years to put the ID.Buzz into production)
Meanwhile, ORA offers this electric 4 door hatchback. In two flavors, the Punk Cat and Ballet Cat (shown here)
VW is again, too late. To their own party this time!